Ticketing After the Pandemic… Has it Changed Forever?
Room: Conference Room 2 - Hall 2
Wednesday, September 29, 2021: 1500 - 1600
---
Description
Online booking makes our life easier, right? Many attractions are asking their visitors to book or reserve a specific visiting day in advance. Everything can be planned properly – pure benefits for guests and operators?
Are we going to keep these systems in place and what are the challenges with increased online bookings? In this session we will talk about the great benefits and challenges for attractions and guests with online ticketing and reservation systems.
Translation from English to Spanish and from Spanish to English will be available in this session.
IMPORTANT NOTICE
All participants are requested to be fully vaccinated* or to have a negative Covid-19 test. It is the participants' sole responsibility and personal accountability to observe those rules. IAAPA will not do further checks.
* A person is considered fully vaccinated 2 weeks after the 2nd dose of a two doses vaccine, or 4 weeks after one dose of a single dose vaccine.
---
---
Speaker(s)
Speaker
General Manager
Moderator
Head of Park Operations
Europa-Park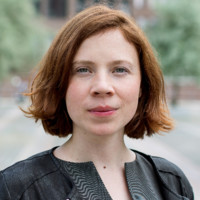 Speaker
Managing Director
Chocoversum